24/7 Service
Call us 24/7 to help keep your electrical system working its best for you. Emergency response and same day services are available.
Thermal Imaging
We take several High Definition Images and provide a detailed report so you can see and understand the potential hazards of your electrical system
Arc Flash Studies
Our evaluation of the Hazards and safety measures of your electrical system follow and exceed the standards set forth by the IEEE, NFPA, and the IEC
Electrical Inspections
We provide detailed inspections and reports so you can be confident in your electrical systems safety and performance.
Circuit Tracing
Using a variety of equipment and skill we'll locate and identify all components of your electrical system to create detailed one-line drawings and correct panel schedules.
Design Build Services
Looking to remodel or build new? Our skilled designers will work with you to make your lighting and power design ideas a code compliant and safe reality.
Generator installations and Maintenance
From single circuits to whole facility backup, we can install and maintain any brand and size of generator
Preventative Maintenance Plans
A budget friendly combination of Routine Cleaning, Torque Specification tests, Power logging, and Thermal imaging will identify and pre-emptively correct potential hazards and save you the stress, money, and time caused by electrical system failures.
Power Logging & In-Depth Analysis
Using the highest quality equipment, we log and study the status, quality, and power availability for your electrical system.

About Us & Why We are
The Best For the Job
With 36 years' experience, Walker Electric provides the highest quality electrical services ranging from residential and commercial installations, to service calls, to heavy industrial and healthcare. We take pride in our highly skilled and expertly trained electricians that are capable of any and every installation, no matter the size or scope.
.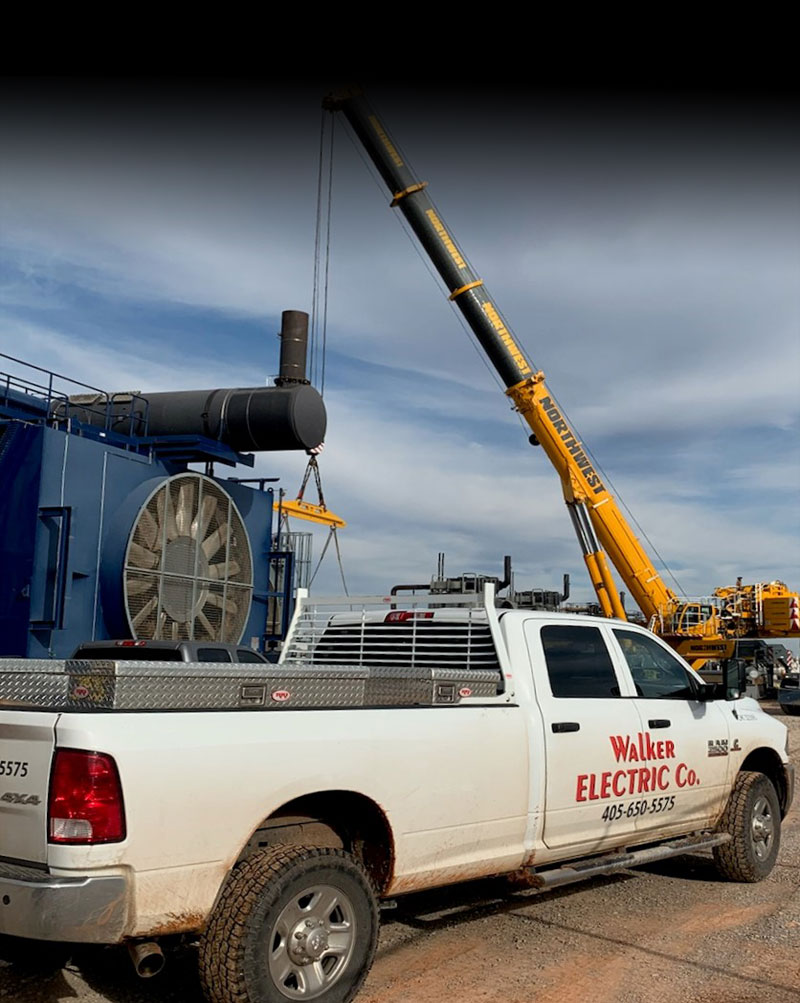 Address
3308 N County Line Rd
Newcastle, OK 73065